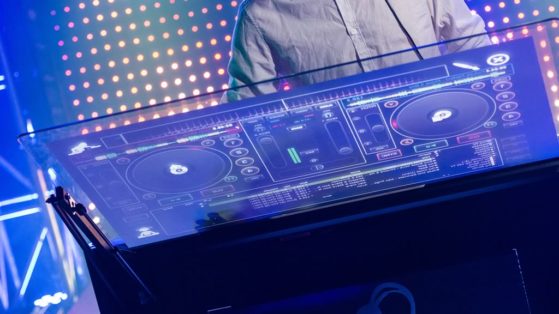 TOUCH SCREEN DJ
The music is just part of the show, with our Touchscreen DJ services, you and your guests can actually see the mixing magic for yourself. No longer is the DJ hidden behind a stack of bulky equipment in a dark corner. Our fully mobile service features a state of the art 42-inch multi touch screen system. It puts you, your guests, and the DJ in the center of the action. Featuring a crystal clear display that is self-contained, we can incorporate your LOGO in our system. This offers a unique branding opportunity.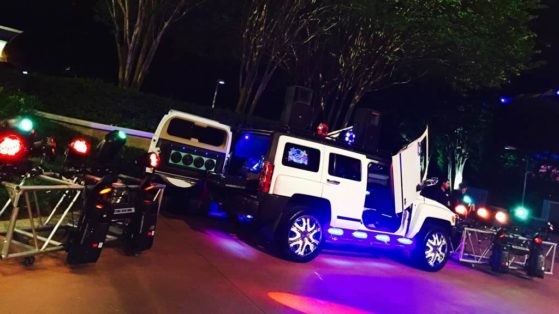 LIGHTING
Light up your event with our professional quality event lighting solutions!
We stock a wide array of professional lighting equipment including lighting for corporate events, club events, special events, and weddings.  Whether you need dance floor lighting, party lights, disco lighting, outdoor lighting, cake lighting, wedding centerpiece lighting, custom wedding monograms, intelligent lighting effects, gobos, pattern lights, dimming and lighting control, moving luminaires, par-can lighting, outdoor wireless teardrop lights, lighted head table canopies, market lighting, wireless LED table lighting, special effects or LED lighting we've got you covered!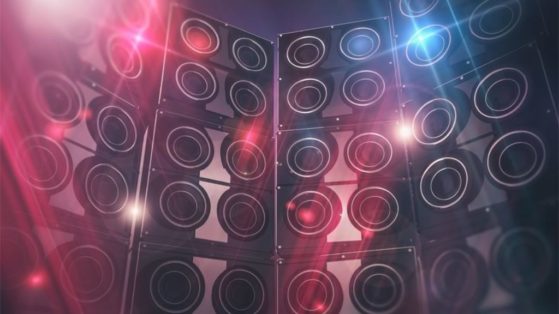 SPEAKERS
Need volume? Turn it up & amplify your sound
We help clients create the very best event with top quality professional speakers for any type of party: Corporate and social events, Wedding Receptions, Brand activations, Sporting events, Outdoor Festivals, Private Parties, and everything in between.
Name Brand Professional Equipment and quality service for your event every time.